What is ESA BIC DK?
European Space Agency - Business Incubation Centre Denmark (ESA BIC DK) is the 21st member of ESA's pan-European network of business incubation centres.
The main objective of the Danish ESA BIC is to create and strengthen communities of successful space related start-ups in Denmark by supporting 40 start-ups during the period of 2020-24. These activities will, thus, contribute significantly to growing clusters of space-based companies in Denmark.
European Space Agency Business Incubation Center Denmark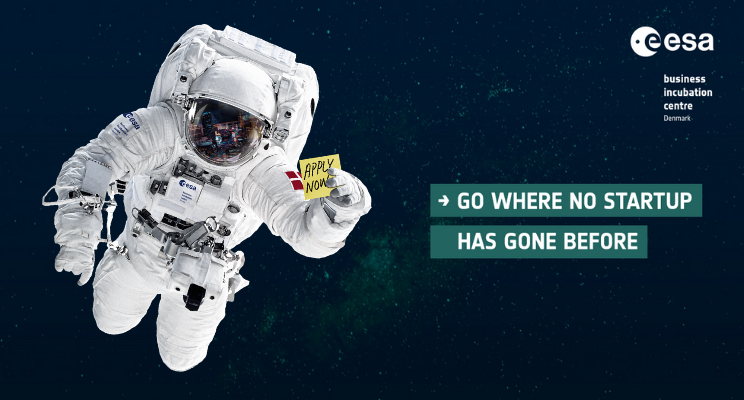 European Space Agency Business Incubation Centres (ESA BICs) are the largest network of space incubators in Europe with the purpose of supporting entrepreneurs in turning their space-connected business ideas into commercial start-ups
The initiative was launched in 2020 in Denmark under the name ESA BIC Denmark with local incubation hubs in three regions:
Aalborg University (AAU) as the ESA BIC DK business incubation partner for the North Denmark Region.
Aarhus University (AU) as the ESA BIC DK business incubation partner for the Central Denmark Region.
The Technical University of Denmark (DTU) as hosts of the ESA BIC DK management while being the regional business incubation hub for the Capital Region and Region Zealand.
The regional incubation hubs provides a broad geographical support for new space start-ups in Denmark while also facilitating cross-fertilization for these start-ups on a national level.
ESA BIC INCUBATION PACKAGE
Each start-up which is accepted into ESA BIC Denmark and associated with a regional ESA BIC incubation hub will be provided with a free-of-charge package of business coaching, technical support and cash incentives during an incubation period of up to two years. The main elements of this package are:
€50.000 in financial incentives
Technical support
Access to funding
Access to an international network
Office space at favourable rates
Business development support
In addition, it is also a key objective for the Danish ESA BIC to create opportunities for cross-fertilization between ESA BIC start-ups on one hand and existing space as well as non-space companies on the other – e.g. by facilitating exchange of technologies between space and non-space sectors and by promoting increased applications of space based services in non-space sectors.
Both of these objectives directly contribute to the realization of the overarching objective in the Danish government's national space strategy: to increase growth in the private sector.